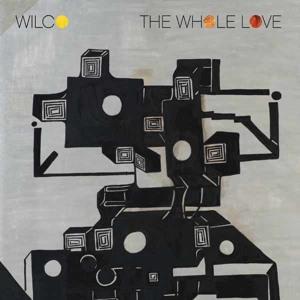 When Uncle Tupelo split up, I felt like I was friends with a divorced couple and sort of had to choose which one I was going to keep hanging around. At first, I thought Jay Farrar was my divorce buddy. Son Volt's debut, the magnificent
Trace
, took UT's pioneering alt country sound one step further, while Wilco's first effort,
AM
, seemed like more of a digression for his former band mate Jeff Tweedy, as he was trying to find his way. I still love Son Volt (and think that Farrar's work with Ben Gibbard on
One Fast Move or I'm Gone
was brilliant), but I have to hand it to Tweedy. Like a latter day R.E.M., he has guided Wilco from indie darling to perhaps one of the most important and enduring contemporary American bands.
Tweedy also has a pretty wicked sense of humor. At a recent Chicago book release party, his solo acoustic cover of the nauseatingly buoyant "I've Got a Feeling" wasn't exactly snark-free nor a parody. It was just funny as hell.
Wilco's latest effort,
The Whole Love
, is due out in stores September 23rd. I missed the forty-eight hour live stream preview, but judging from the first single off the album, the rocking "I Might," this could be Wilco's strongest work since
YHF
.
Wilco - I Might
by
antirecords
Even better, Wilco will be appearing at the Uptown Theater in Kansas City on December 3rd.